Welcome To Our Body Shop!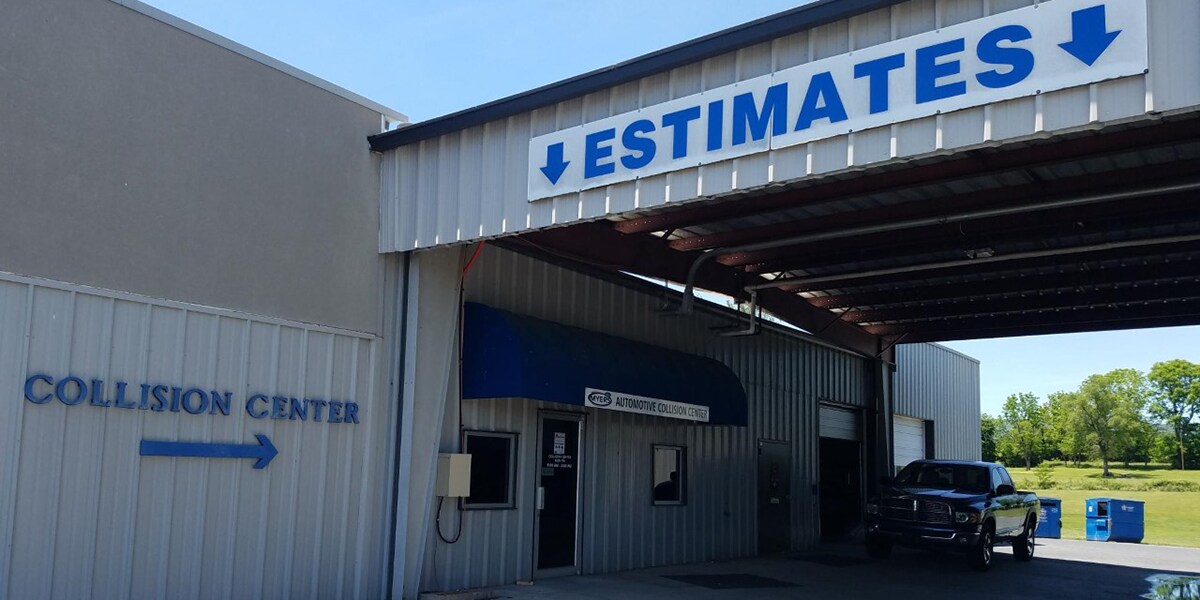 Myers Ford Body Shop is a family owned auto repair business that has been serving the community since 1962. Our goal is to provide high quality repairs on a timely basis. We work with ALL Insurance companies as well as owner pay claims. We also repair all makes & models!
Our office is located at 14171 Spotswood Trail, Elkton next to the Elkton Fire Department, in addition to this shop we also still have our original shop at the dealership. We currently have one full time painter and one tech to prep the jobs, four full time body techs and a technician that does body work & paints. We are a full service facility; we have the ability to repair the body and mechanical damages to your vehicle plus an alignment rack and frame machine.
For more info & reviews please click here.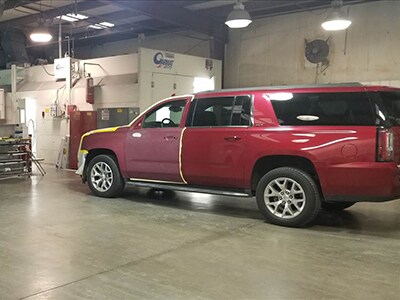 Services:
Free Estimates
Insurance Company Assistance
Lifetime Warranty
Full Service Mechanical
Towing
Automotive Glass Replacement
Detailing
Paintless Dent Repair
Rental cars
Certified Aluminum Repair Facility
Payment Types:
American Express
Discover Card
MasterCard
Visa
Cash
Check
Debit Card
Languages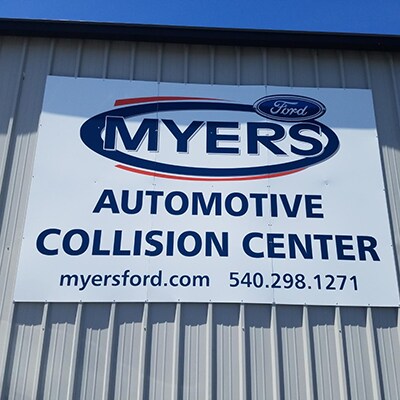 Did You Know?
You have the right to choose where to fix your vehicle. Your auto insurance company cannot require you to go to a particular auto body repair facility.
Your car is your 2nd largest investment you are likely to make.  So be sure to have it repaired professionally where you know the vehicle is being reassembled safe & sound.
Never drive a car that could be unsafe and risk further damage.  We have a rollback available 24/7.  Just call 888-423-1038
If an insurance company suggests you bring the vehicle to their drive-in claims center for an estimate, you do not have to.  You can leave the vehicle at Myers Ford and ask that they send someone to inspect your vehicle at the dealership.
There is NO law requiring you to obtain more than one estimate.
The shop is the one to warranty your repairs, not your insurance company.
We encourage you to reach out to our experienced staff.  We can walk you through the entire process.  If you have any questions or concerns about repairing your vehicle, an estimate that has been written, or the steps you need to take during the repair process, give us a call.  Let us help you in your time of uncertainty.
Bruce Lam - Body Shop Manager
540-298-1271
Mindy Warble - Fixed Operations Manager
540-298-1271

Hours
Monday

8:00AM - 5:00PM

Tuesday

8:00AM - 5:00PM

Wednesday

8:00AM - 5:00PM

Thursday

8:00AM - 5:00PM

Friday

8:00AM - 5:00PM

Saturday

Closed

Sunday

Closed